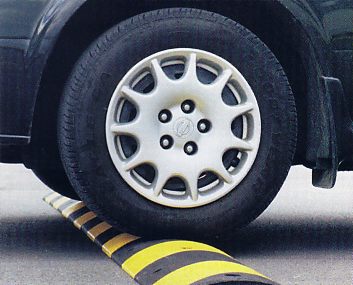 Management Programs-
As a full service contractor, Mason Pavement Marking can manage all aspects of your parking lot maintenance, providing a program that fits your needs, without consuming your valuable time. A typical pavement maintenance program would consist of spring clean-up to remove all sand and debris accumulated over the winter, hot grout sealing of any new cracks that have opened, re-striping of the entire lot, mid-summer sweeping to remove accumulated debris, fall inspection for new cracks and sealing if required, fall inspection of high traffic areas and re-paint if required. We can also install permanent wheel stops and speed bumps or removable ones to make snow clearing easier.
Hospital Pre Bollard Shield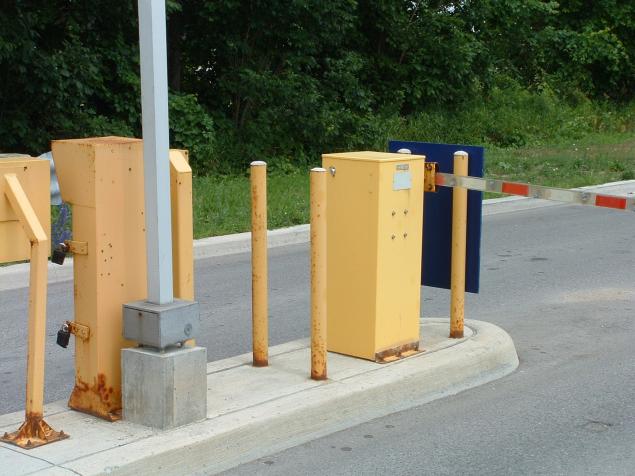 Below is the Hospital after our Bollard Shields are installed.